What we offer
The club offers a range of training from internationally recognized agencies. Visit our calendar for the upcoming courses and to reserve your spot.
Please note, since membership is required, we will send you a confirmation when your status is verified and we have reserved a spot for you.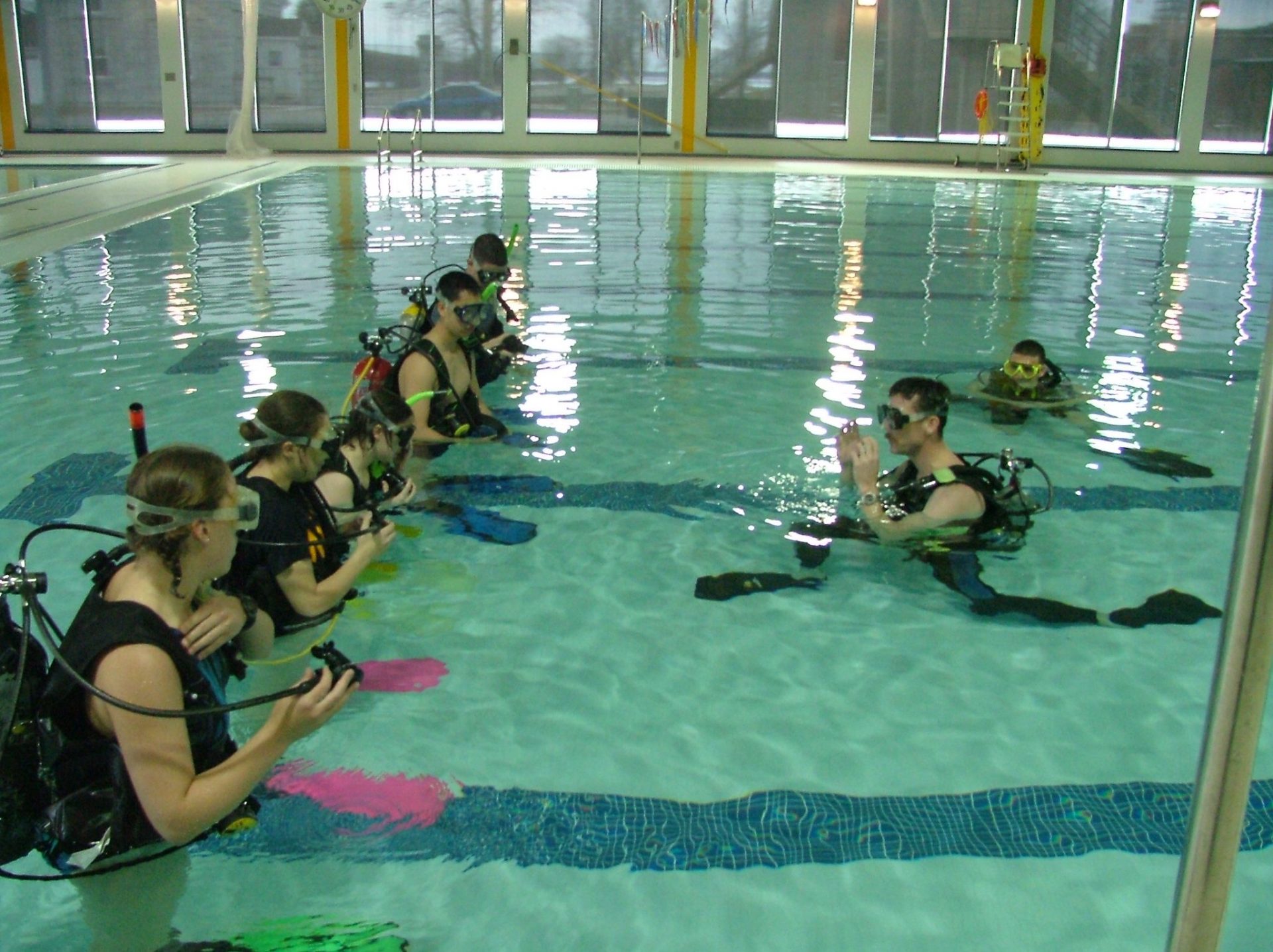 Come explore history!
---
Basic Open Water
Anyone who is medically fit and comfortable in the water can join a basic scuba course. Training takes about 30 hours of instruction comprised of theoretical and practical training.
You will learn:
The aquatic environment: vision, light, sound, heat loss, tides, currents, waves, surge, etc.
Physics and physiology: buoyancy, pressure, air spaces, breathing compressed air, mixed gases, etc.
Dive equipment selection, assembly, use and maintenance
Dive planning
Basic scuba skills including mask and regulator skills, swimming underwater, buoyancy control, basic rescue techniques, and emergency procedures.
Member's Cost: $599 + tax
Required Equipment: mask, snorkel, fins
Registration: Please see our training calendar for details.
---
---
Discover Scuba
Interested in scuba but want to try it before committing to a full certification course? Discover scuba is a quick and easy introduction to show you what it takes to explore under the surface, no prior experience needed!
---
Specialty Courses
The club can also offer specialty courses such as:
Dry Suit
Advanced Buoyancy Control
Ice Diver
Night Diver
And many more!
Specialty courses are subject to interest and instructor availability.
Visit our training calendar!