Calendar / Calendrier
For every dive, please arrive 30 minutes prior.
Pour chaque plongée, veuillez arriver 30 minutes avant.

Open Water 2301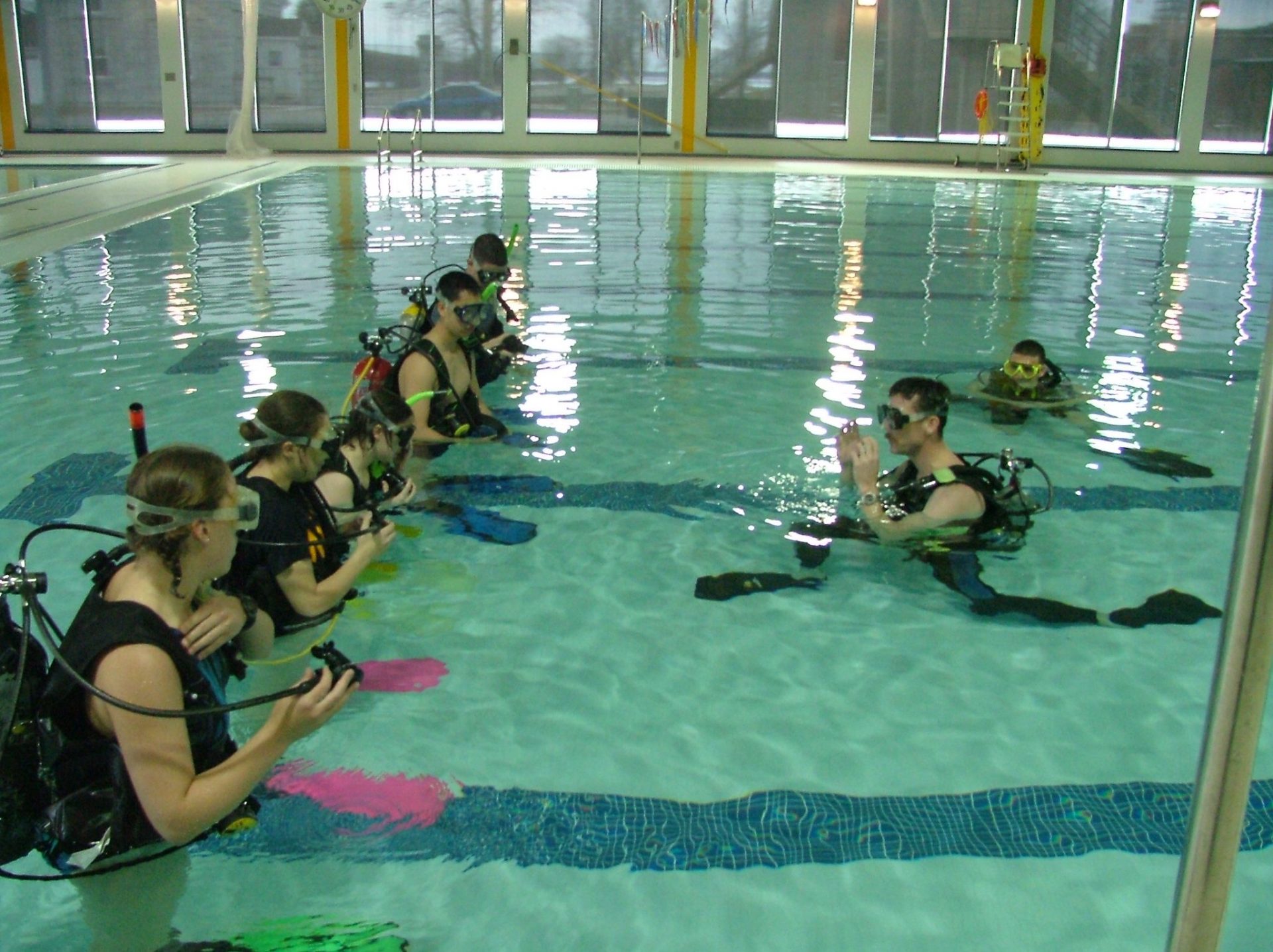 The Open Water Scuba Diver course is the entry-level course for your new scuba adventure. This course begins with an e-learning package that is to be completed prior to in-class instruction. Once completed, you will start the in-class instruction, consisting of classroom sessions with your instructor and pool training. After you have mastered the in pool training, we head off to complete open-water dives.
To participate in the Open Water Scuba course, you must be a minimum of 18 years of age or 10 years of age with parental permission. 15 years of age or under require a guardian to participate alongside them in the course, either as a beginner or as a certified scuba diver.
Course requires 5 days of instruction.
4 Aug 23 1600
5 & 6 Aug 23 all day (exact start time TBA)
11 & 12 Aug 23 all day (exact start time TBA)
Member's course cost: $599 + tax
To register you must already be a FSAC member. The course registration can be found at the CFMWS Ottawa BookKing website under Courses>Adults>General>Open Water 2301. If you do not see the course first select the blue Filters tab on the left, then select Season>All. If you get the improper course cost, ensure you are registered as a FSAC member. Course registration deadline is 2 weeks prior to the start date.